Course: Framing and Pointing Peenya
Instructors: David Bergé and Ajai Narendran
Done at Srishti Institute of Art, Design and Technology, Bangalore
This work was exhibited as part the Srishti Interim Show 2015 at Mallya Aditi International School, Bangalore.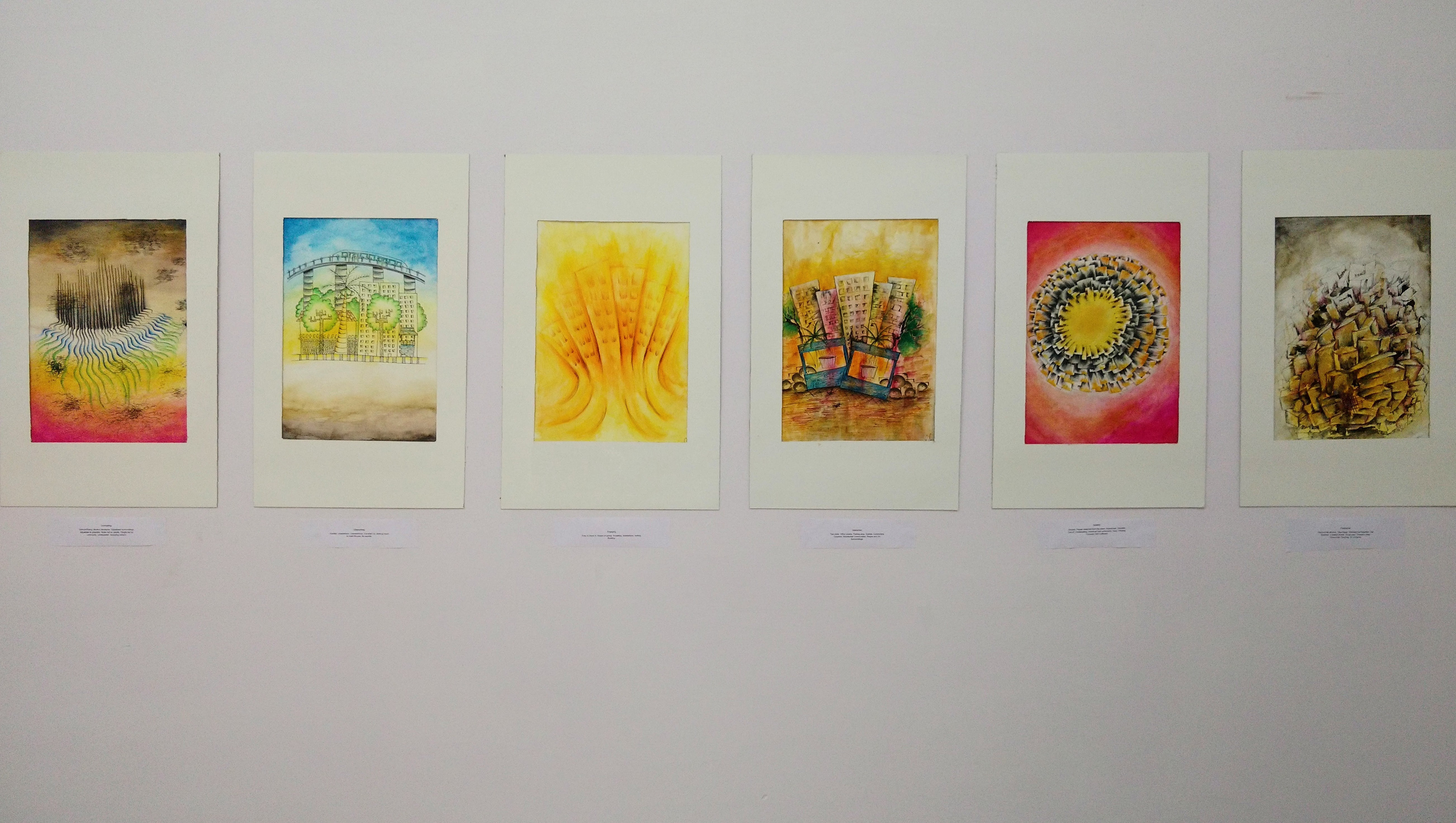 A series of 9 artworks created during an intensive workshop at Peenya Industrial Area in Bangalore, India.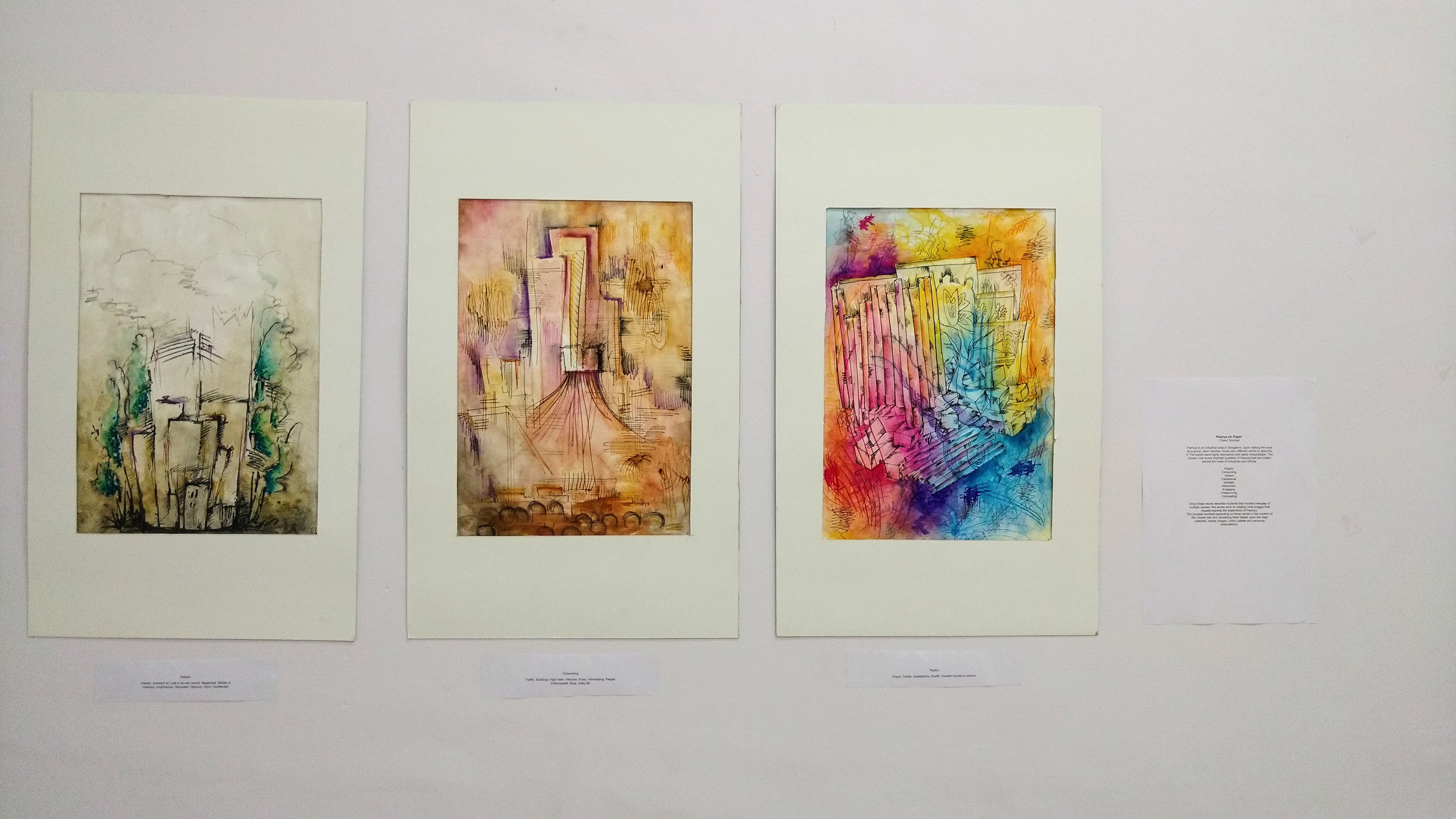 ​​​​​​​​​​​​​​In December 2015, we visited Peenya Industrial Area as a group. Despite experiencing the area together for the first time, each member first impression was greatly varied and so were the words used to describe it. The words were highly descriptive yet vastly interpretable. The chosen nine words highlight qualities of Peenya that are hidden behind the mask of industries and cubicle offices.
Playful 
Consuming 
Distant
Fantastical 
Isolated 
Interaction 
Engaging 
Unassuming 
Contrasting
Since these words describe incidents that involve interplay of multiple senses, this series aims at creating nine images that visually express the experience of time spent in Peenya.

The process involved expanding on those words in the context of the chosen site and visualising them based upon the data collected, mainly images, colour palette and personal observations.